Testimonials for Jay's Painting Service in Sacramento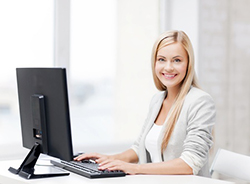 "From the initial contact, Jay provided a very positive experience. He almost always answered my calls and if he couldn't, he returned calls promptly. All appts were always on time, if not, early some times. His crew worked hard and consistently. Jay was willing to provide the extra with wall repairs and fixtures. We've had many positive comments from our neighbors. We would highly recommend him. Thank you, Jay and crew!"
Sheila O. - Sacramento, CA
"Painting our new cedar shingle siding (on a 50+ yr old home) was the last major step in our home improvement project. Of the 3 bids received, only Jay's proposal addressed, to our satisfaction, the special requirements of painting cedar that is not fully primed. His emphasis on quality and doing the job correctly sold us on his bid (which price-wise was in the middle but would actually deliver more service).
The job was completed on schedule, exactly to specs, and with no issues. Jay's long-time experience in the industry really came through. He and his crew were able to handle all the structural repairs needed before painting could be done. His crew of 3 was very professional, always on time, on task, and knowledgeable about what they were doing. Two things that we really appreciated: the crew did a great clean up at the end of each workday; we were always able to get in touch with Jay when needed.
Jay's Painting Service far exceeded our expectations. The paint job on the house (and patio structure) is beautiful. It has put a lot of youth back into our old home. We would gladly hire them again."
Juan and Haru S. - Sacramento, CA
"Jay's Service was timely, efficient and very professional. The painters went beyond what we contracted with them to do and fixed various areas inside our home including holes in bathroom doors, texture in other rooms, etc..."
Dana L - Dixon, CA
"Prepared and painted the exterior of our home which is greater than two stories in height and with a steep roof requiring a boom in order to paint the peaks. Used high quality paint. The team was very professional and always on time. Would Highly Recommend. Thank you JAYS PAINTING SERVICE INC and team, we are very HAPPY with the results."
Marilyn K - Pleasant Grove, CA
"Was walking through the house, assessing the paint needs and after deciding to paint the interior of our house, we went to three different companies to obtain estimates. Jay was the first company to respond and their estimate was competitive and in writing. Upon deciding the colors, the job was basically turned over to Jay. The crew arrived exactly at the appointed time and consisted of highly-skilled professional painters who went directly to work, taking down drapes and moving furniture. After very thorough preparations, the painting began in earnest. The end result is truly beautiful and everything we could have hoped for. When we paint the exterior, Jay will be the person we will call."
Ross G - Sacramento, CA
"John and his crew are the best. The exterior paint application was very well done and his advice on trim was helpful. They were prompt, kept the scheduled appointments, and cleaned up all the debris. I couldn't have asked for more from them. I highly recommend Jay's Painting and have already recommended him to friends. Would most definately use him again."
Dora M - Elk Grove, CA
"Look no further for a painting company. Jay was fantastic and very detail oriented. He worked with me on color, retexturing, and all in a short timeframe. He didn't cut any corners and fixed numerous problems i barely noticed. He and his crew were on time, thoughtful, hard working, trustworthy (we gave them the key to the house), and cleaned up. Everything was perfect and he was there from start to final walk through, working with his team. We are extremely pleased and wouldn't even get a second opinion if we need a painter again."
Paula T - Sacramento, CA
"Jay (John) and crew did a fantastic job. I tried to get four quotes from painters, all highly-rated on Angie's List. One said he would call me back and didn't. Of the three that I got bids from, Jay's bid was the lowest by about $700. We walked around the house and looked at it during his formulation of the bid, and I mentioned that I wanted the window frames, etc. "wrapped" so that their sides that jut out were the same color as their fronts; the builder paint job we had was poor and the frames were not wrapped. Jay wrote up the bid for me, and after talking to the other two painters that bid on the job we selected Jay - not just because he was the cheapest but because he seemed the most interested in the job. The other guys spent half of their time here telling me what they wouldn't do while Jay focused on asking questions and telling me what he would do..."
Steve B - Rocklin, CA
"Painted exterior and trim of 1800 sqft house. Replaced several area of dry-rot and siding. Did a great job, very professionally done."
Melba R - Carmichael, CA
"Jay's Painting Service did a fabulous job of painting the exterior of our 2600 square-foot stucco home and iron fencing. Jay squeezed us in between two other jobs, just so our house would be painted with our time line for completion. Because he wanted us to be happy with our color choices, he made special trips to our house to paint sample wall, trim, and door colors. Jay and his crew were efficient, on-time, and hard-working. Jay took an active role in all aspects of the job, and personally worked with his crew, even after spending some time in the ER. The smallest details were noticed and fixed, like the color on the sliding port on our down spout. Jay and his crew did more than what was written in the contract, such as pruning the Star Jasmine off the iron fencing. Our side gate now swings open, without the bolt scrapping against the wall. Our address sign is glowing, because Jay bought and installed bulbs for the address sign, making an extra trip to so do. The house looks stunning, and the neighbors are enjoying the view too. We are very happy with the way our house looks. Thanks, Jay and crew!"
Beth L - Carmichael, CA
"Very professional. On time, polite and did an excellent job. Jay powerwashed the house the week before and then had the house painted in two days. "
Rod F - Elk Grove, CA
"Jay and his crew were excellent from start to finish. They were able to accommodate my requests despite not giving them much advance notice. The crew was always on time and very courteous to the residents. They did an outstanding job of preparing, painting, and clean-up. I would not hesitate to use them on future projects and will definitely recommend them to friends and neighbors."
Guy P - Sacramento, CA
"They came out right away and provided a quote that included materials and labor. we discussed doing some extra work that may come up in the future but there was no pressure to push that work forward. They stuck with the price quote and we set a begin date. They started the job promptly and provided updates as they worked. I have waited a bit to write the review so I could be sure I was happy with their workmanship and I can still say the paint work is looking great. I have recommended them to other people getting some paint work done and will do so in the future."
Donna S Sacramento, CA
"They were prompt, efficient and professional. They stuck to their timeframe and cleaned up. They didn't get paint on anything they shouldn't. They did a great job for a great price. I would recommend them and use them again The only negatives were that they rehung some plant hangers upside down and they turned off the water to the irrigation system to protect the paint job but forgot to turn it back on. We were traveling so it took two weeks for us to realize that some of the landscaping was damaged. No big deal considering the great job they did. "
Kevin L - Sacramento, CA
"Jay was easy to reach (as opposed to countless voicemails I left for other painters), came to our house and gave an estimate. Next day showed up sharp at 8am with another painter and started the work. Everything was covered, taped, very clean and professional. We are happy with the outcome, they even swept the driveway."
Shibram B - Roseville, CA
"The painting was exemplary and wonderful. The touch was great I have high praises for him. I added some more stuff and the price was fair. I'm really happy with the price. Everyone who saw the painting said it was beautiful."
Susan D Sacramento, CA